Hello HTC, I've attached the Spring 2022 Newsletter for you to look over. Just so you know, because of the last snowstorm (4/19), HTC WILL BE IN SESSION ON MAY 27th. So there will not be an emergency giveback day. Take care, Mr. Nate Jones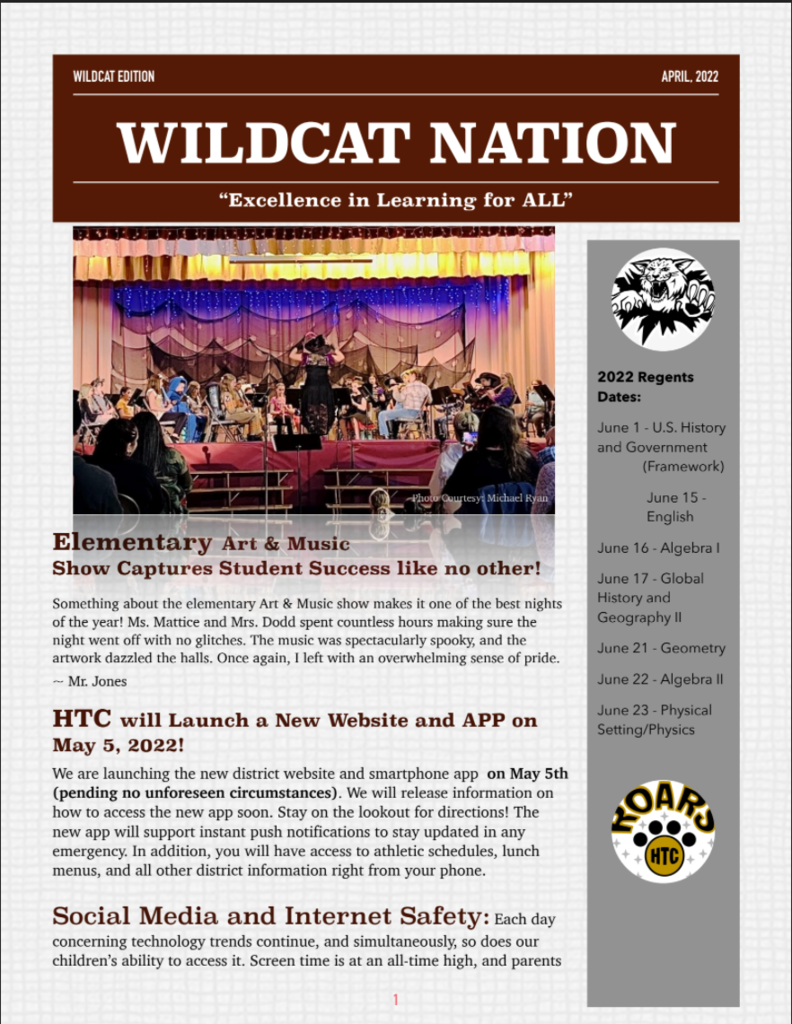 The Class of 2024 is holding their final fundraiser of the 2021-2022 school year- Hoffman Car Wash Tickets. These are available for purchase by using the link below or by contacting a member of the sophomore class. We have two ticket options - Full Service for $43 or Exterior for $13.
http://www.hoffmanhelpinghands.com/fundraisers/htcsophomores
Thank you so much for your support of our class.
5/14 Jr. Prom
5/9-5/10 4th Grade Ashokan Field Trip
5/6-5/9 Senior Trip
5/4 Tri-M & Art Honors Society Ceremony Tannersville 6:30 pm
4/29 Team Building Field Trip
4/11-15 No School Spring Recess
4/7 PTC No School Elementary Students
4/7 Hawaiian Dinner Tannersville
4/1 NYC Field Trip
3/27 Easter Bunny Brunch!
3/15 Art & Music Show Hunter Elementary 6:30
Congratulations to the Boys Ski Team!
2/28 Class of 2023 Snow Tubing Hunter Mtn.
2/14-18 Spirit Week
2/21-2/25 No School Winter Recess