Please mark your calendars for these exciting end of year events at the middle/high school!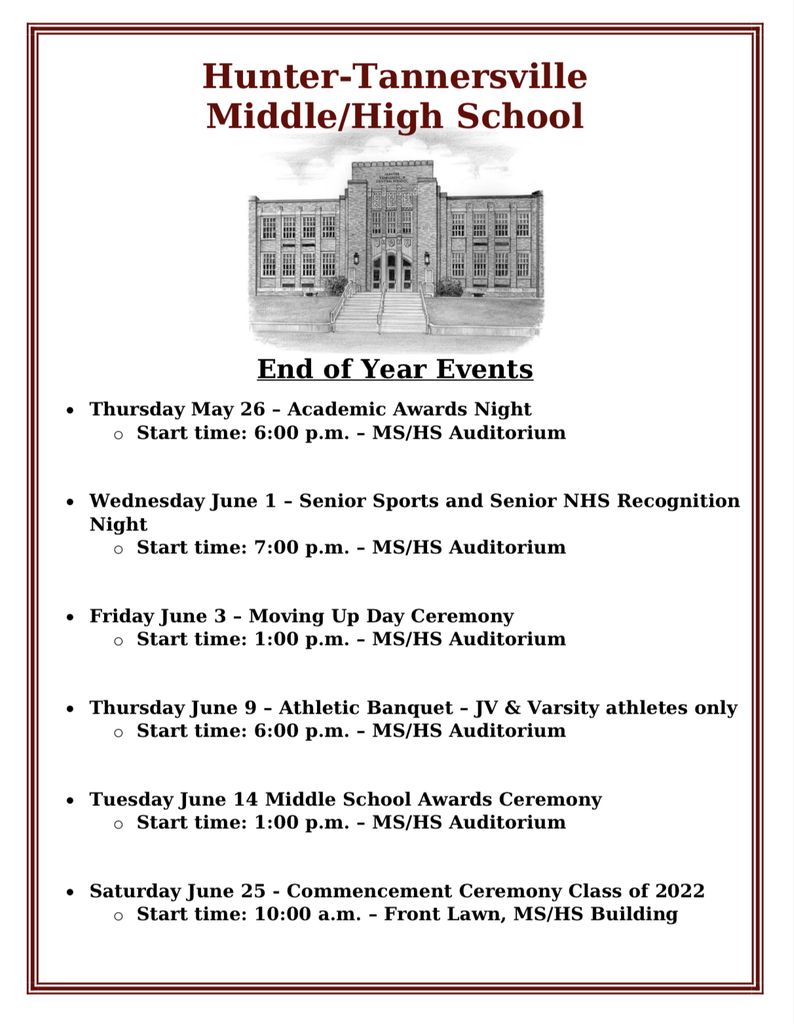 Good Afternoon, Regents Exams are on again! Please follow this link for the exam schedule:
http://www.nysed.gov/common/nysed/files/programs/state-assessment/regents-exams-schedule-june-2022.pdf
Please Note! 1. HTC starts Regents at 8am for the morning session and 12 for the afternoon session. 2. All exams will be held in the Old Gym at the MS/HS 3. Questions have come up about taking the exam if quarantined for COVID-19. There are no make up dates for Regents, so the student would have to take the exam in August or January. Please call me at: 518-589-5400 ext 1100 if you have any questions in regards to Regents! Mr. Funck
5/18/2022 Good Afternoon, The Hunter-Tannersville Central School District has many end-of-the-year events hosted in the coming weeks. Many of these events will be hosted inside the school. While COVID-19 transmission rates are rising in Greene County, the Greene County Department of Health recommends wearing masks at indoor gatherings. We are excited to host these events with no attendance restriction, however, we politely ask that families be courteous and only bring essential guests. Sincerely, HTC Administration
HTC will be hosting our drivers education course this summer. This is a four week course with limited availability. Any HTC student who will be over the age of 16 before July 1, 2022 may sign up by calling or emailing Catherine Woolheater in the high school office.
Cwoolheater@htcschools.org
OR 518-589-5400 ext: 1100. A $50 deposit is required to hold your seat in the class, this deposit is 100% refundable upon completion of the course.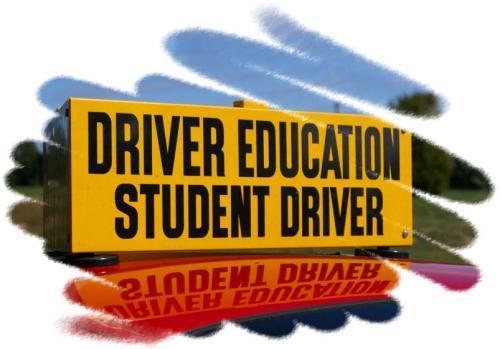 Don't forget, the annual school budget vote takes place tomorrow from 1-9 pm at the Hunter Elementary Cafeteria. We encourage our tax payers to come out and vote! Thanks, Mr. Jones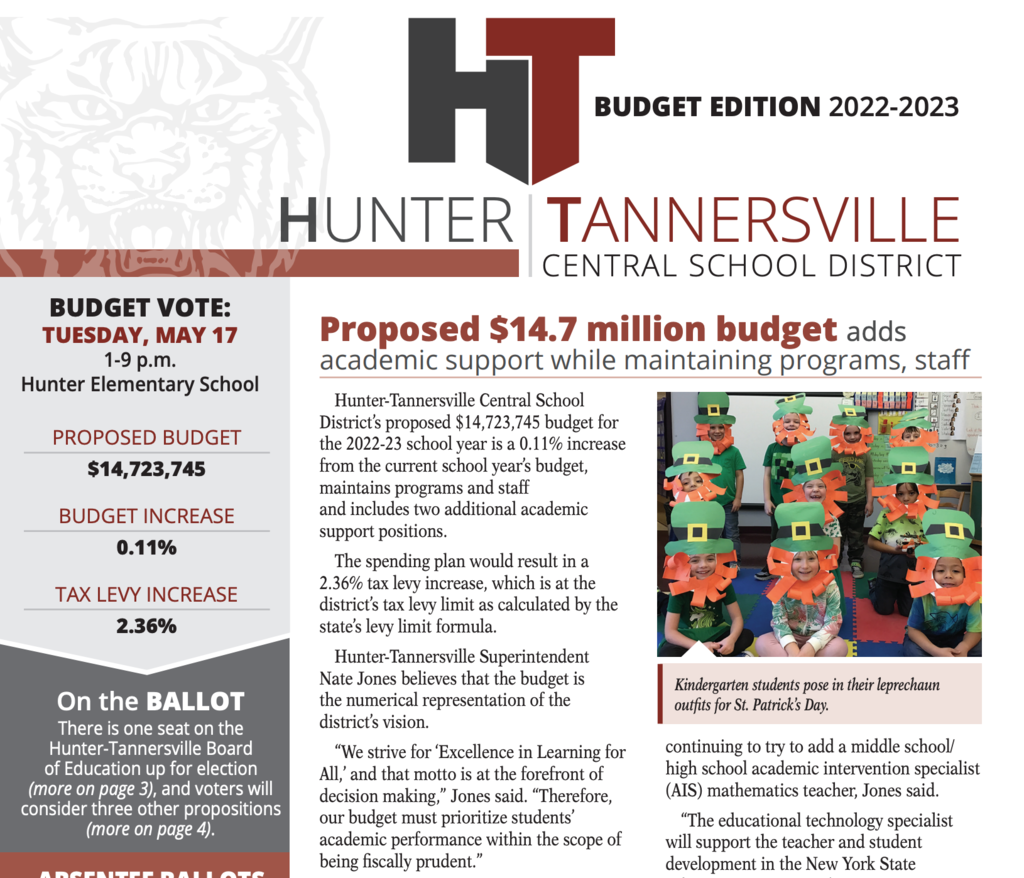 Hello, With the projection of heavy storms and damaging winds between 3-4 pm, HTC will dismiss at 1:15 (ms/hs) & 1:30 (elementary) to avoid adverse driving conditions. Be safe, Mr. Jones
Today's Girls Modified Softball game vs. Downsville has been cancelled due to the impeding weather this afternoon. Thanks and stay safe!

Beautiful evening for the HTC Junior Prom 👑👸🤴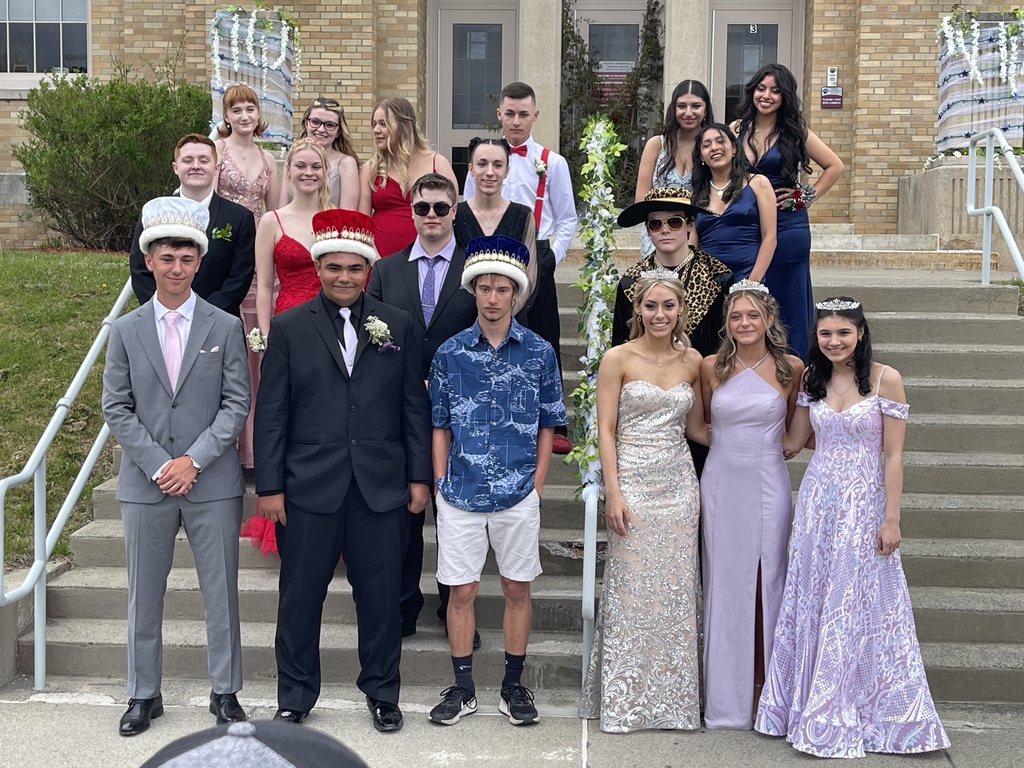 Dear HTC, If you get a chance, take a minute to review the projects that have been submitted to the Downtown Revitalization Committee. The committee is seeking your feedback to help shape the 10-million dollar grant. Please visit:
https://www.tannersvilledri.com/get-involved
5/18 MS/HS Spring Concert, Tannersville 6:30 p.m.
5/17 Budget Vote Hunter Elementary 1:00-9:00 p.m.

Hello HTC, I've attached the Spring 2022 Newsletter for you to look over. Just so you know, because of the last snowstorm (4/19), HTC WILL BE IN SESSION ON MAY 27th. So there will not be an emergency giveback day. Take care, Mr. Nate Jones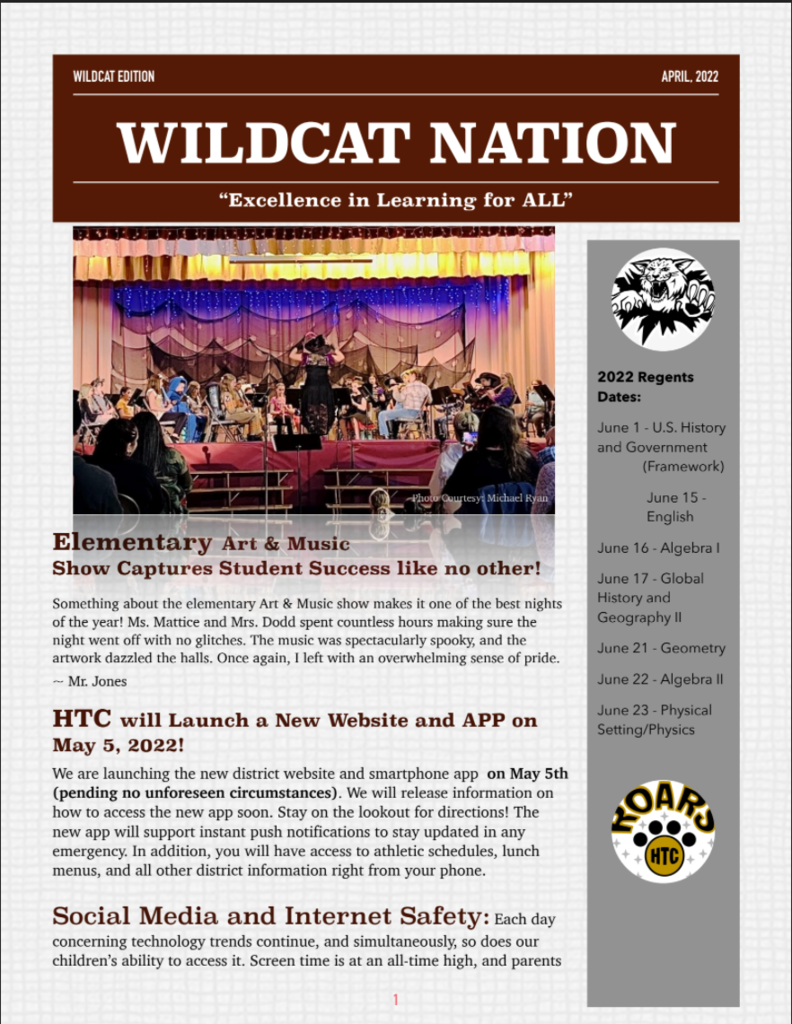 The Class of 2024 is holding their final fundraiser of the 2021-2022 school year- Hoffman Car Wash Tickets. These are available for purchase by using the link below or by contacting a member of the sophomore class. We have two ticket options - Full Service for $43 or Exterior for $13.
http://www.hoffmanhelpinghands.com/fundraisers/htcsophomores
Thank you so much for your support of our class.
5/14 Jr. Prom
5/9-5/10 4th Grade Ashokan Field Trip
5/6-5/9 Senior Trip
5/4 Tri-M & Art Honors Society Ceremony Tannersville 6:30 pm
4/29 Team Building Field Trip
4/11-15 No School Spring Recess