The Class of 2025 Harvest Festival is a fall event you don't want to miss!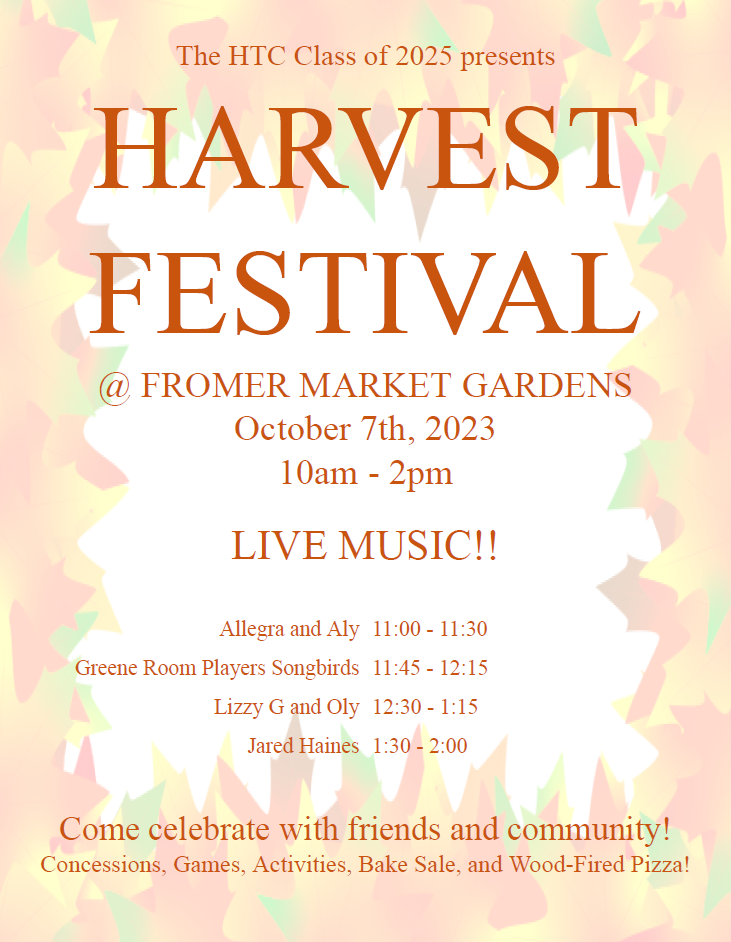 Fire Safety Day! Friday October 13th @ Hunter Elementary.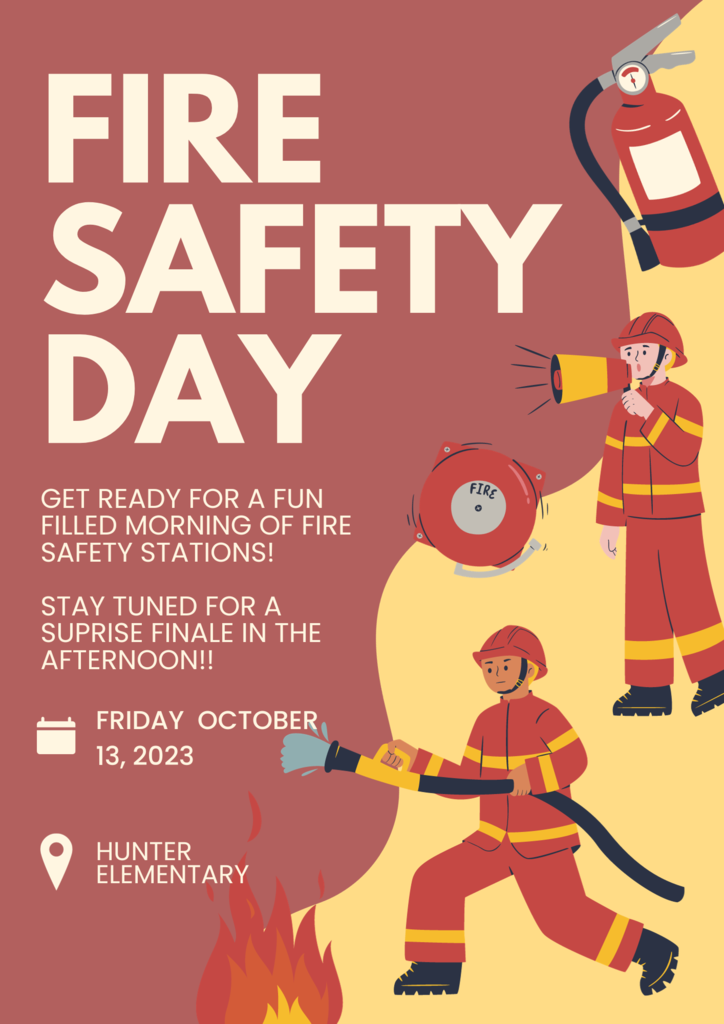 NOW HIRING: SCHOOL BUS DRIVERS! Join our transportation team here at Hunter-Tannersville Central School! School bus drivers are a key component of our school district and if you are interested in information on how you can be a part of it, please see the flyer below for contact information!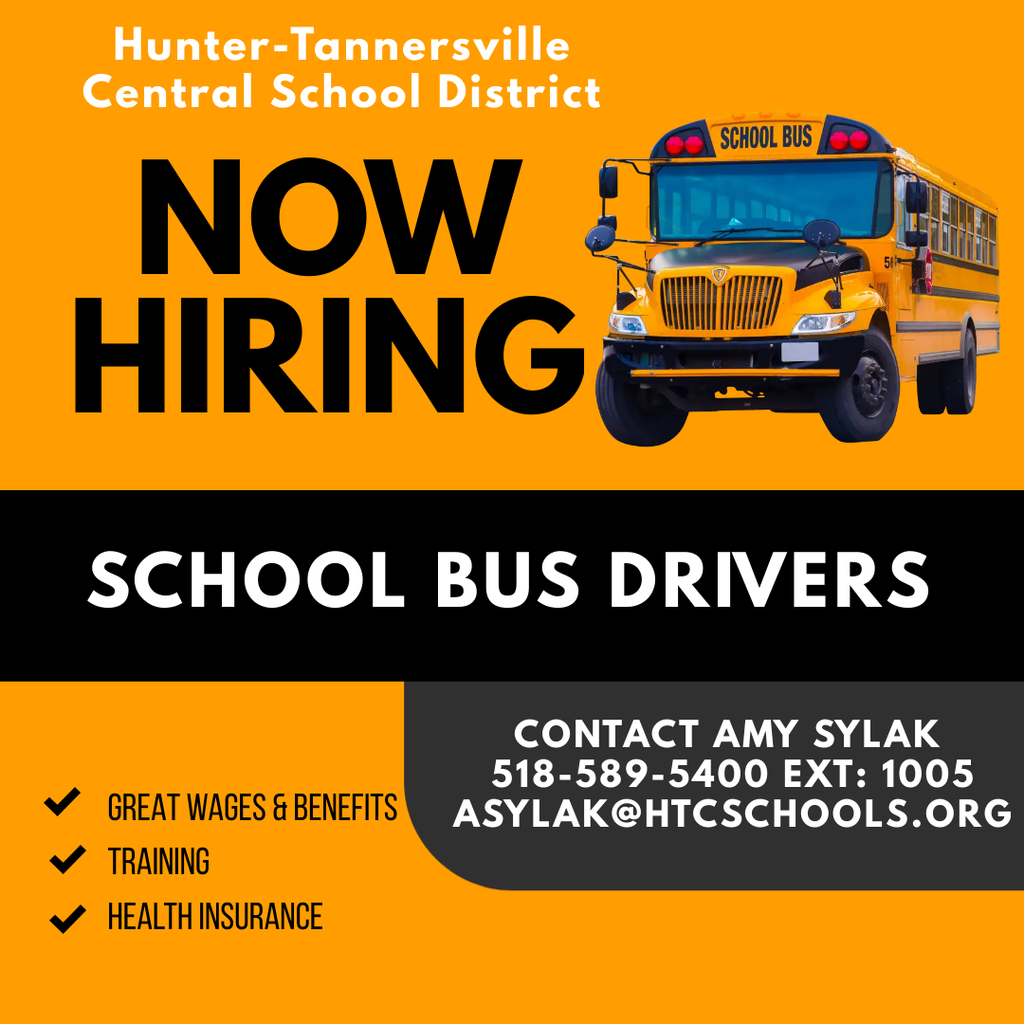 Sports Updates: The golf team will play their match from Friday vs. SK today at Stamford Golf Club. (Note location change) The bus will leave at 2:45 PM. The girls modified soccer game for today will be played at the Stamford school. Lastly, there will be no cross country race at Chatham tomorrow. Thanks and have a great day!

REMINDER: PICTURE DAY TOMORROW Monday 10/2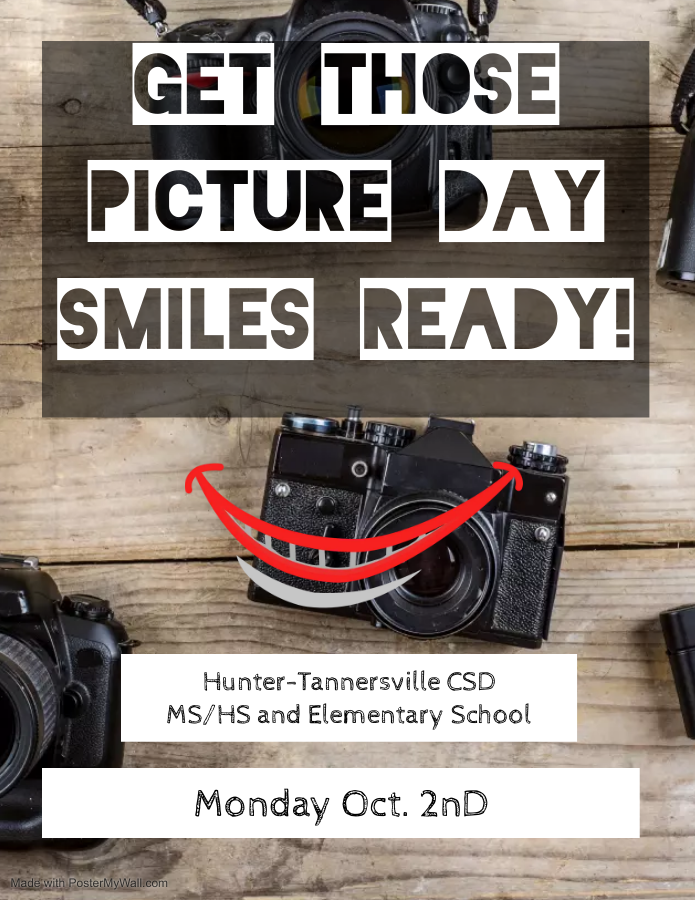 Come see us at the car show! All of the donations are to benefit our Wildcat community!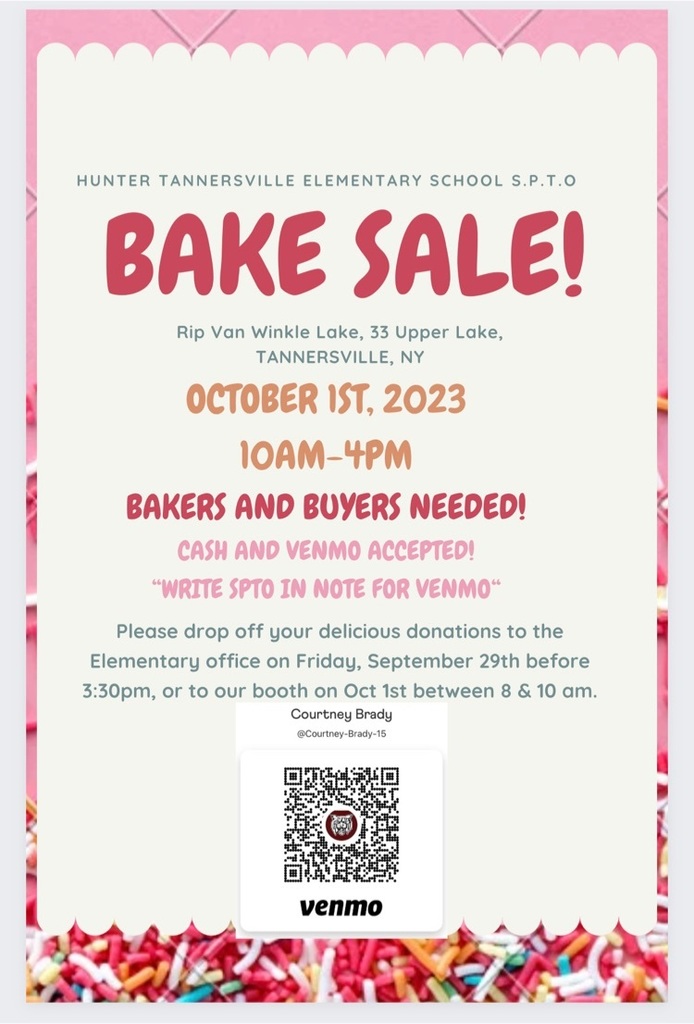 Monday is PICTURE DAY district wide! Bring your smiles everyone!

Tomorrow is the last day of the soccer tournament. Come visit the booster club at the concession stand for some food while you're there!
Sports Updates: No golf match or practice for today. Check the athletics website for reschedule date. No Cross Country practice No Boys/Girls Modified Soccer practice No Girls Varsity Soccer practice No 2nd and 3rd grade Soccer Intramurals Boys Varsity Soccer practice 3:15-4:30 PM Don't forget to come out and support the Booster Club at the Soccer Tournament tomorrow. Girls play at 10 AM and Boys play at 4:00 PM. Hope to see you there! Stay dry and have a great weekend!

PLEASE JOIN US TONIGHT TO CHEER ON OUR SENIOR GIRLS AT THEIR SENIOR NIGHT GAME VS. DAVENPORT! GAME TIME IS 4:15!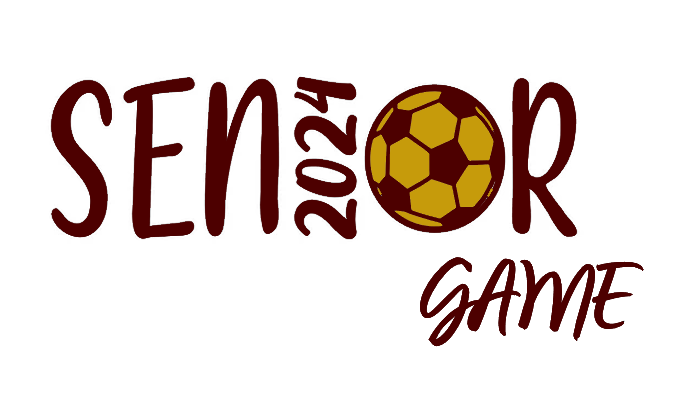 7th Grade Parents Please Remember to Bring Your Identification Tonight for the Camp Out Meeting if You Need to Get the Permission Slip Notarized. The Meeting will Begin at 6:00 pm in the High School Cafeteria. All Paperwork Must be Turned in by This Friday.
Sports Updates: Due to a scheduling issue, Girls Varsity Soccer Senior night will take place tomorrow (Thursday ) 9/28 and not on 10/5. If you have any questions please contact the Athletic office. Thanks and have great day!

Attention HTC! If anyone would like to purchase customizable HT gear, the link to the google form is below! The link will be open until 10/13/23 at 3:30. All money should be given to Sarah Murin. You can send in cash, venmo (@Sarah-Murin) or write a check. Please reach out via email at
SMurin@htcschools.org
with additional questions. All money needs to be in by 10/13, funds will have to be collected prior to order being placed.
https://forms.gle/bHfbcwMuNuSTSj1D6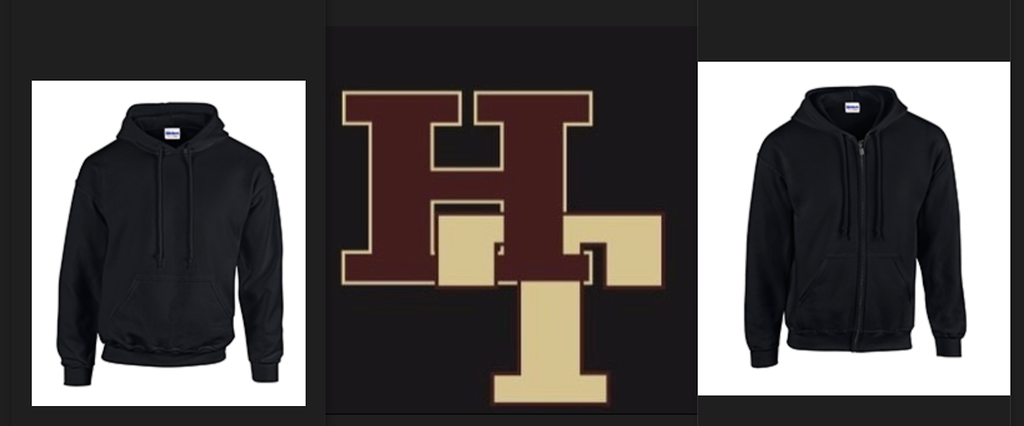 Deadline extended! Looking for one last awesome golf outing? Come support the HTC Class of 2024 on October 7th for their 5th annual golf outing!

OPEN HOUSE for the MS/HS! We hope to see everyone Wednesday night!

You are not going to want to miss these amazing student directed performances!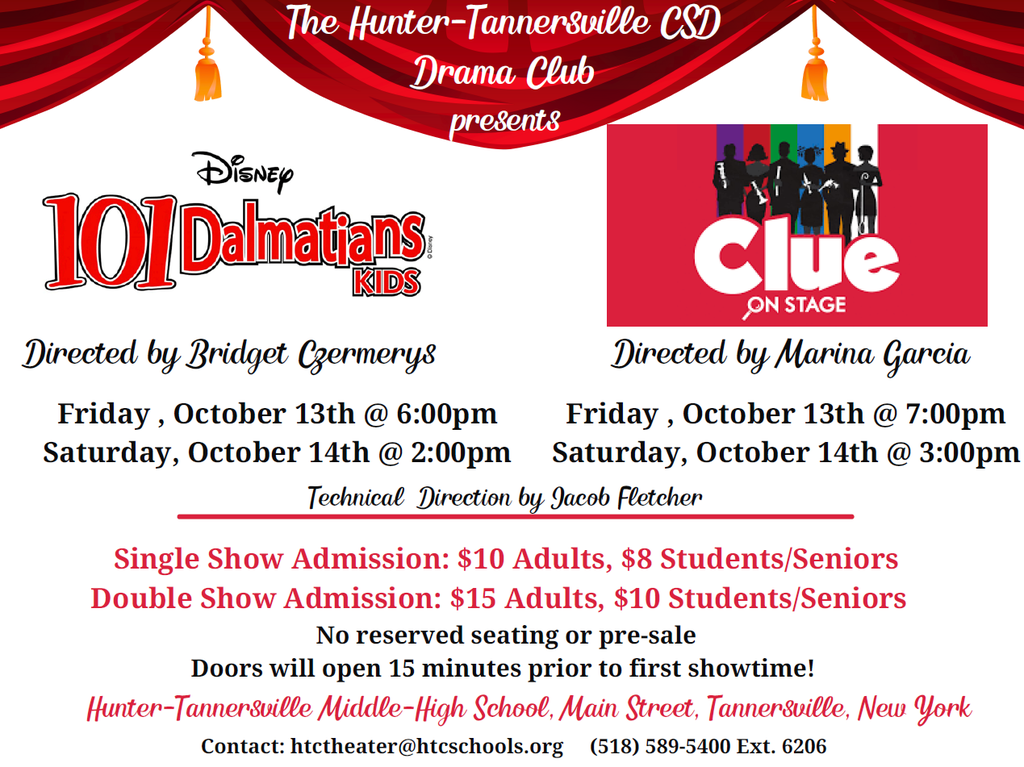 Sports Updates: Due to the inclement weather the Boys and Girls Modified Soccer games vs. Roxbury today have been postponed. The teams will not have practice today. Check the athletics website for a reschedule date. The Girls Varsity Soccer team will practice today from 3:15 to 4:15 and the Boys Varsity Soccer practice remains 3:15-4:30 PM. Cross Country will practice from 3:15-4:00 PM. Thanks and have a great day!
Attention 7th Grade Parents: If you are attending the 7th grade camp-out meeting on Wednesday, September 27th @ 6:00 pm and you are going to have the paperwork notarized, please bring IDENTIFICATION for the notary. Thank You!

2nd CHANGE NOTICE: The Village of Tannersville has decided to change the date of the car show from 9/24 to 10/1 due to the weather forecast. We will keep you posted as to the bake sale for October on this day. Any baked goods that have been made can be donated to the Booster Club Soccer Tournament on Saturday at the high school.
Sports Update: Today's Boys Varsity Soccer game at South Kortright will start around 4:30 PM. Good luck!