Class of 2023 Senior night: Congratulations on a great season ⚽️⚽️!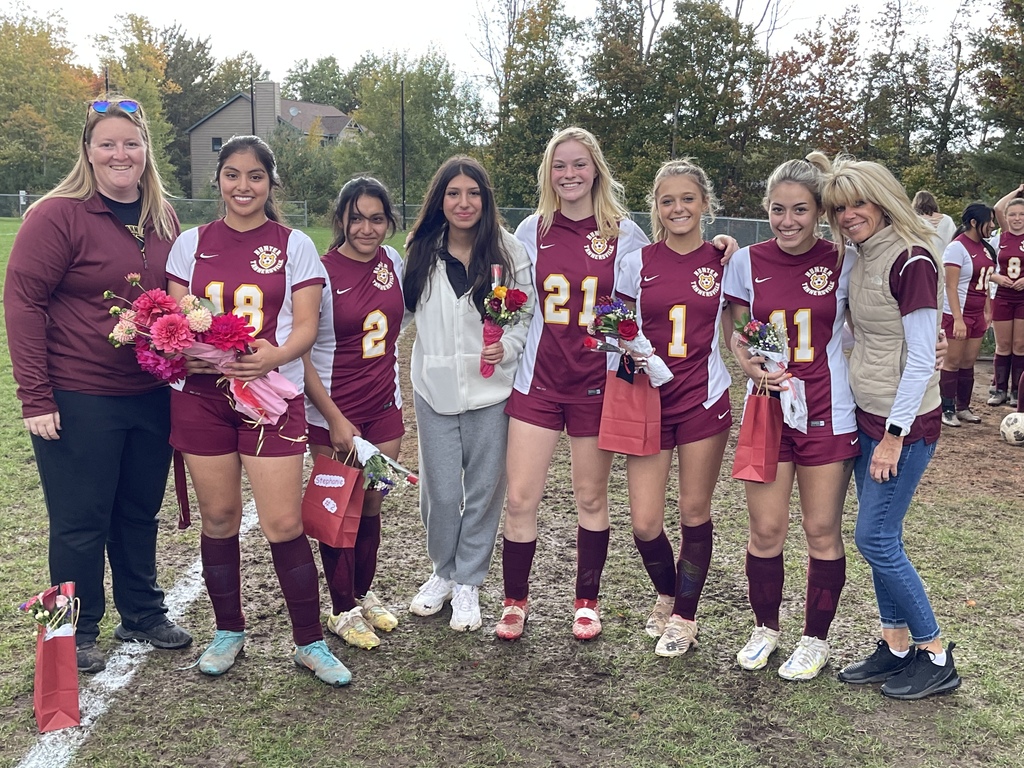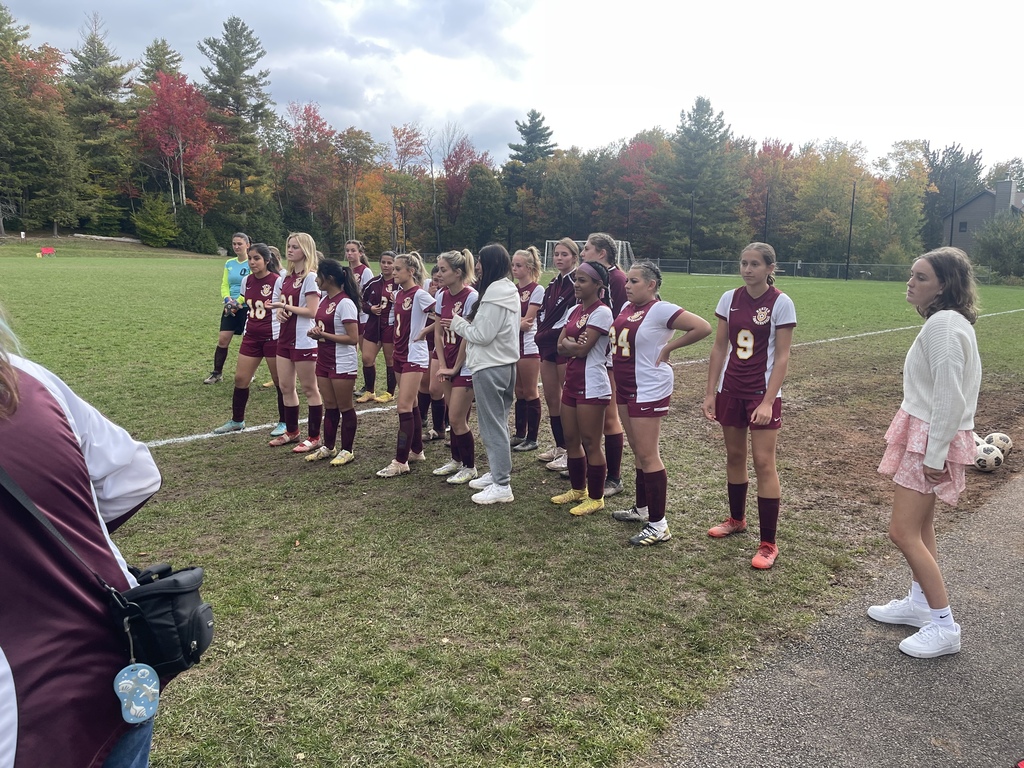 The Boys Varsity Soccer team wins at Mt. Top rival WAJ 3-0. 2 goals by Jayden Dixon and Nicolas Uhrik with one goal. The defense was led by Garrett Legg and Thomas Houlihan had the shutout in goal. This was a complete team win and gives the team great momentum going into their last regular season game Tuesday the 11th which is also senior night vs. Stamford/Jefferson. Have a great weekend!

​We are excited to announce the first annual HTC and WAJ Youth Deer Hunting Photo Contest!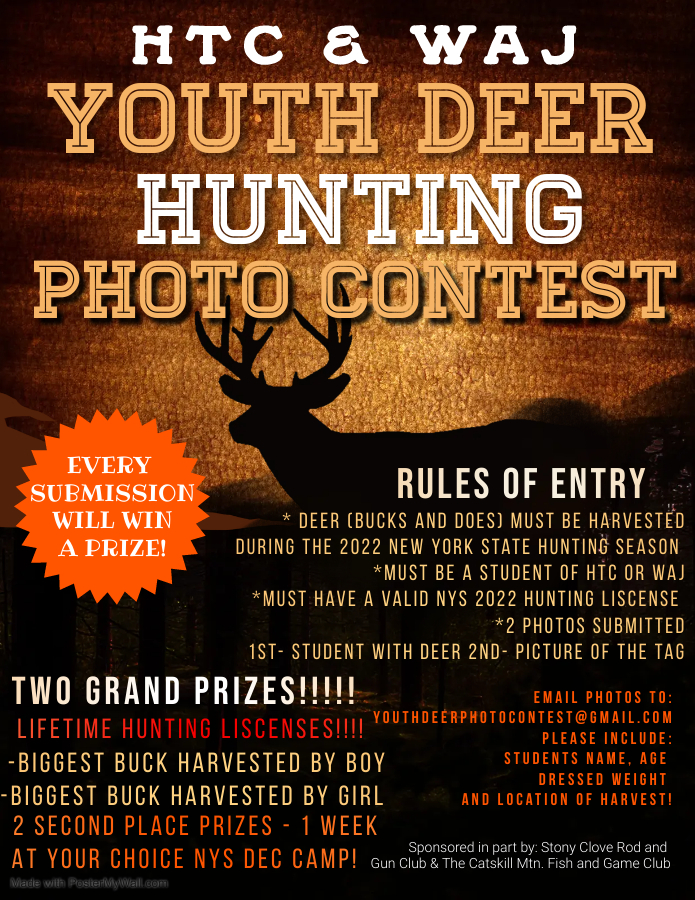 Sports Schedule Change: There will be no cross country practice today Friday October 7th!
The Lady Wildcats played a well executed game against Windham yesterday but lost 0 - 1 in the last half of the game. The girls varsity hosts Stamford-Jefferson at home today. We will be celebrating the Senior player's last game at 4:00 pm on the Tannersville High School field.

Yesterday the Modified Lady Wildcats played a great game against their Charlotte Valley opponents! It was a fun one to watch! The girls and boys modified soccer teams will travel tomorrow to play at Downsville. Game times are 4:15!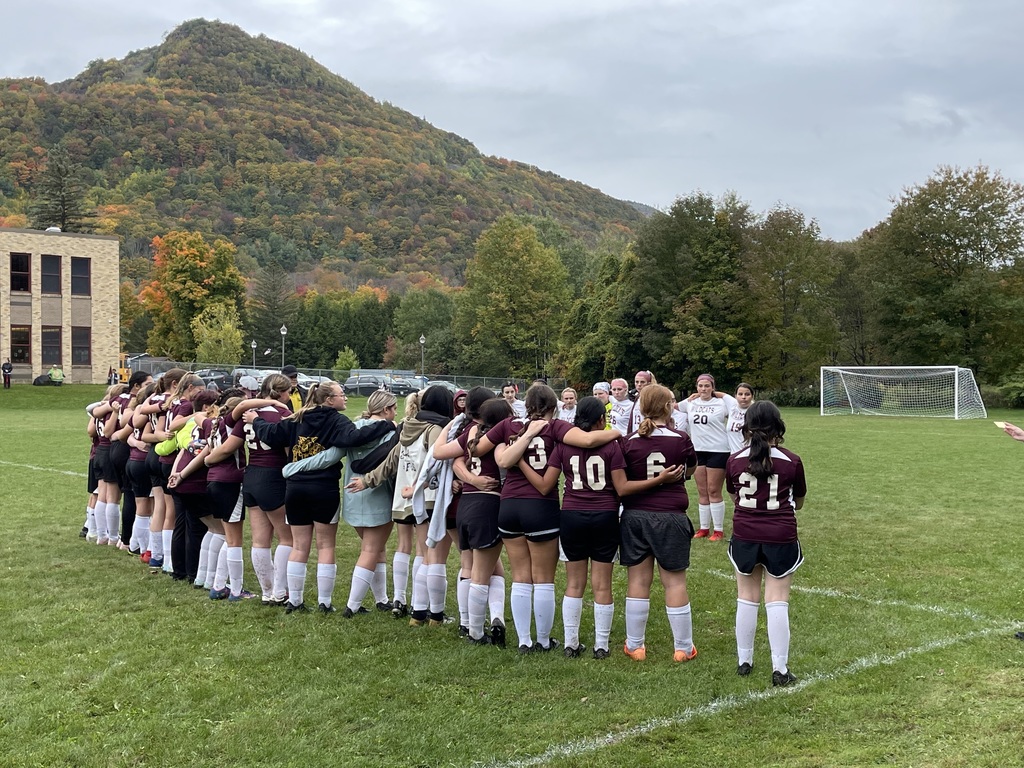 Sports Schedule Change: There will be no Boys Modified practice today Thursday, October 6th. Congrats to the boys on a great game last night at Charlotte Valley!

SPORTS TIME CHANGE: The Girls Varsity Soccer Practice for today 10/5 will be from 3:15-4:30 in Tannersville.
The HTC Modified Cross Country team had a meet at Olana State Historic Site on October 5, 2022. Lillia Walsh, Brooklyn Foley, Grace Van Dean, Lilliah Harper, and Tess Murphy competed against Catskill, Cairo-Durham, and WAJ schools. Congratulations to Lillia Walsh for placing second and Brooklyn Foley for placing third! Go Wildcats!
This is a reminder that Friday, October 7th the 8th and 12th grades will be taking a hike to The Kaaterskill Falls and North & South Lake. Please bring your lunch and wear appropriate footwear. The field trip will return for the afternoon bus.
The Girls' Varsity Soccer Team hosts Downsville today at the Hunter Elementary Field. The game begins at 4:15
Sports Schedule Change: Due to a GV soccer game at the Elementary School, the Boys Modified Soccer practice has been changed to the High School. Practice will run from 3:15-5:00 pm. Thanks for your understanding.

Bus run 5 is running approximately 15 minutes late (MS/HS Jewett/East Jewett students). Sorry for the inconvenience, Transportation
Sports Schedule Change: On Monday October 3rd the Girls Varsity Soccer team will practice in Hunter from 3:30-5:00 PM. The Boys Modified team will practice in Tannersville from 3:15-5:00 PM. This was done to prepare the GV team for their game on the Hunter Elem. field on Tuesday October 4th. Contact the athletic office if you have any question. Thanks!
Booster Club Tournament Results: Girls- 3rd place- Germantown, 2nd place- Windham, 1st place- Roxbury Boys- 3rd place- Roxbury, Co-Champs- Germantown and Hunter-Tannersville Thanks to everyone who came out to support the Varsity Club and the Booster Club! It was another great tournament!
The Lady Wildcats' soccer schedule for the week of October 3rd: Tuesday - Home @ Hunter Elementary field against Downsville Thursday - Home @ Tannersville H.S. field against WAJ Friday - Home @ Tannersville H.S. field against Stamford/Jefferson Friday - Celebrating the Seniors!!!
The Girls' Varsity Soccer Team played aggressively against Germantown in Saturday's Booster Club Tournament but fell short losing 0 - 1. The Lady Wildcats play at home, Tuesday against Downsville at the Hunter Elementary field.

Picture day is tomorrow for BOTH the Elementary and the MS/HS! Bring those smiles!!!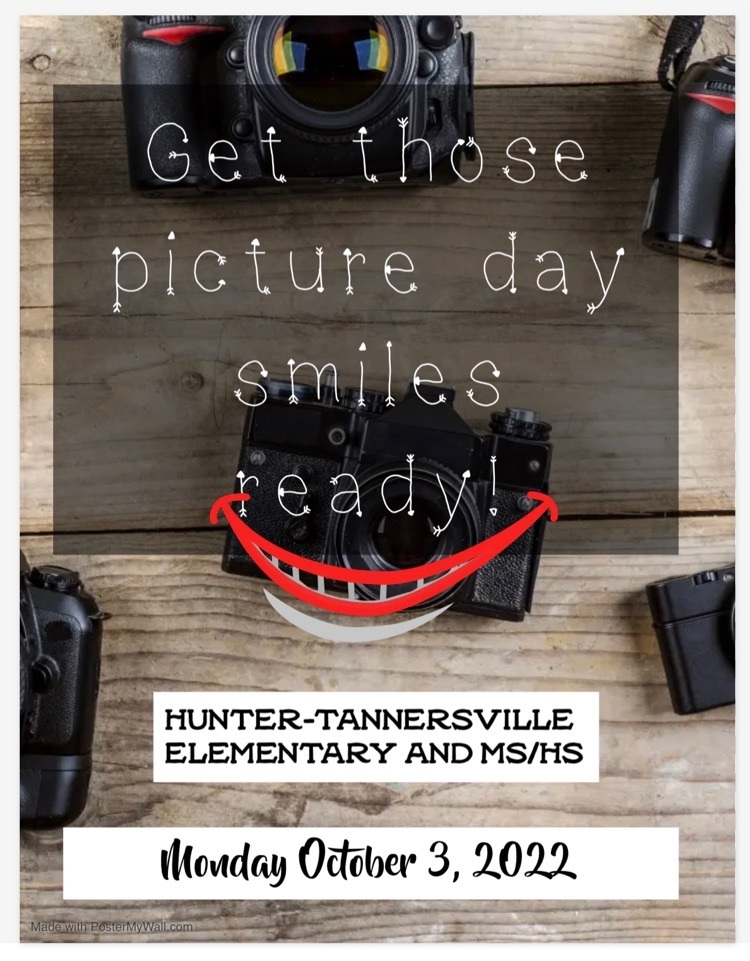 The location for Saturday's Elementary Soccer game has changed due to a conflict at the Margaretville school. The game will now be played at Fleischmanns Village Park on Wagner Ave. Fleishmanns NY, 12430. The game time is still 10:30 AM. Please try to arrive by 10:00 AM. Thanks and good luck!
The Lady Wildcats defeated the Gilboa Wildcats Thursday with a score of 4 - 0. Ava Byrne came out strong and scored within the first 15 seconds of the game assisted by Marissa Legg. The girls continued to dominate with 3 more goals scored by Marissa Legg with one assist by Alexis Legg. The Gilboa Wildcats could not penetrate the defense of Hedda Flynn, Angelina Dixon and Stephanie Molina. The victory was a total team effort.