Dear HTC Community, Shortly, Mr. Funck will be leaving HTC for another educational leadership position. Mr. Funck and I have worked alongside each other for many years, and we have worn many different hats. I appreciate his work here at HTC and wish him the best on his new journey. Last night, the Board of Education approved Dr. Patrick Darfler-Sweeney as the MS/HS interim principal. Dr. Sweeney will work alongside Principal Funck for a few days next week and will officially fill the vacancy starting on October 24th. Dr. Darfler-Sweeney has over twenty years of administrative experience, including nine years of superintendency at HTC. Since he retired from HTC in 2016, he has filled several interim positions in the ONC region. He has worked with the New York State Education Department as a Project Director for the P20 Principal Preparation Partnership Pilot Program. We are thankful for Dr. Sweeney's interest. Once we get through the initial transition period, the district will begin a comprehensive search for our next innovative and inspiring MS/HS principal. Take care, Mr. Jones
The Cross Country team raced at the beautiful Olana Park yesterday, October 11. The girls modified team defeated the Catskill team with Brooklyn Foley placing 2nd, Amali Reyes in 3rd and Grace VanDean placing 4th. Other team members having a strong finish were Lilliah Harper and Tess Murphy. At the varsity level, Lyden Smith made a strong comeback placing 1st for the boys. Stephanie Molina Rodriguez and Andrea Guzman placed 2nd and 3rd consecutively for their season debut. Their next race is Tuesday, October 18 at our home course located at the Colonial Golf course driving range. We hope to see you there as we recognize our seniors!

UPDATED SPORTS SCHEDULE: Thursday 10/13/22 Cross Country - NO PRACTICE Girls Modified Soccer - NO PRACTICE Boys Varsity Practice - TIME CHANGE! 3:15-4:30 Tannersville Boys Modified Practice - AWAY GAME @ South Kortright Bus leaves at 3:00 Game starts at 4:15 Have a great day!
SPORTS ANNOUNCEMENTS: Due to the expected weather conditions for today there will be NO Elementary Soccer practice today. If you have any questions please call the Athletic Office or email
bdearing@htcschools.org
. Thanks and have a great day!
SPORTS ANNOUNCEMENTS: The Boys Varsity Soccer team clinches sectional play behind 4 goal performance from Jayden Dixon in win over Stamford/Jefferson. The Boys will play at Margaretville on Wednesday, October 19th at 3:30 PM. Note the early start time. Good luck boys!
Attention HTC Junior Class: Please remember tomorrow, Friday - October 14th we will be going on our" Walkway Over the Hudson & Bowling Field Trip". Please wear appropriate footwear for walking and bring your lunch. We will return for the 2:30 pm bus.

Boys Varsity Soccer honored four Senior's last night! Ben Randolph, Nick Uhrik, Evan Paradis and Garrett Legg! Thank you to all the seniors and parents for all your years of dedication to Hunter-Tannersville Soccer. The game ended with a 4-0 victory over Stamford/Jefferson, to secure HTC place in sectionals! Stay tuned for the sectional game announcement!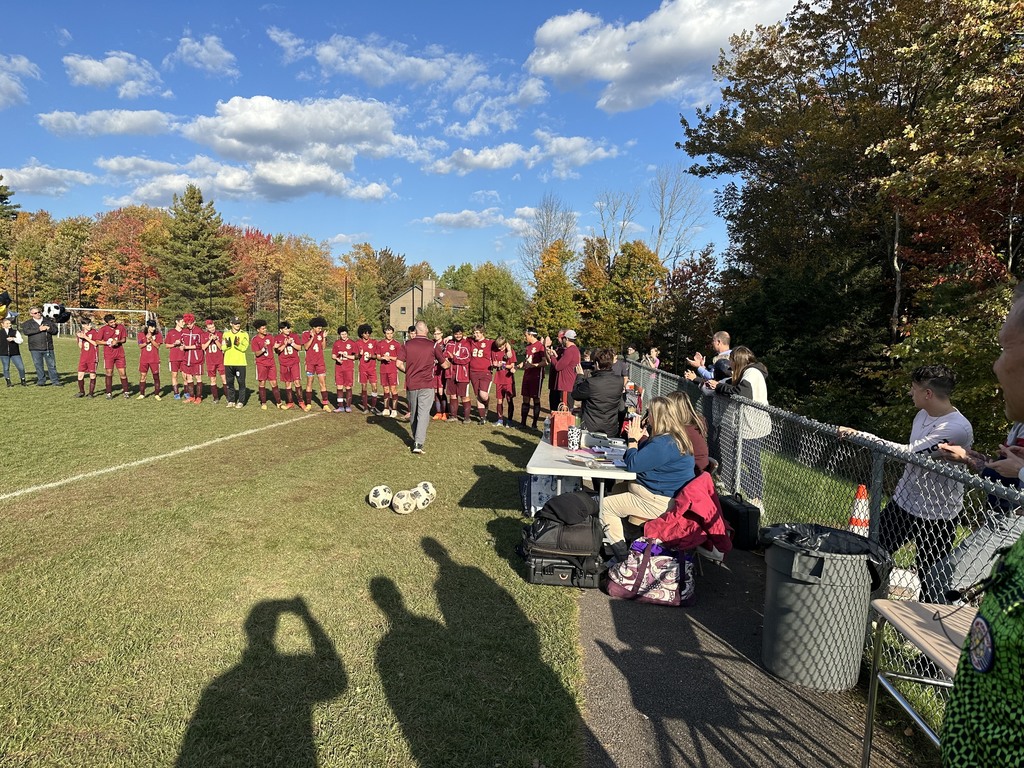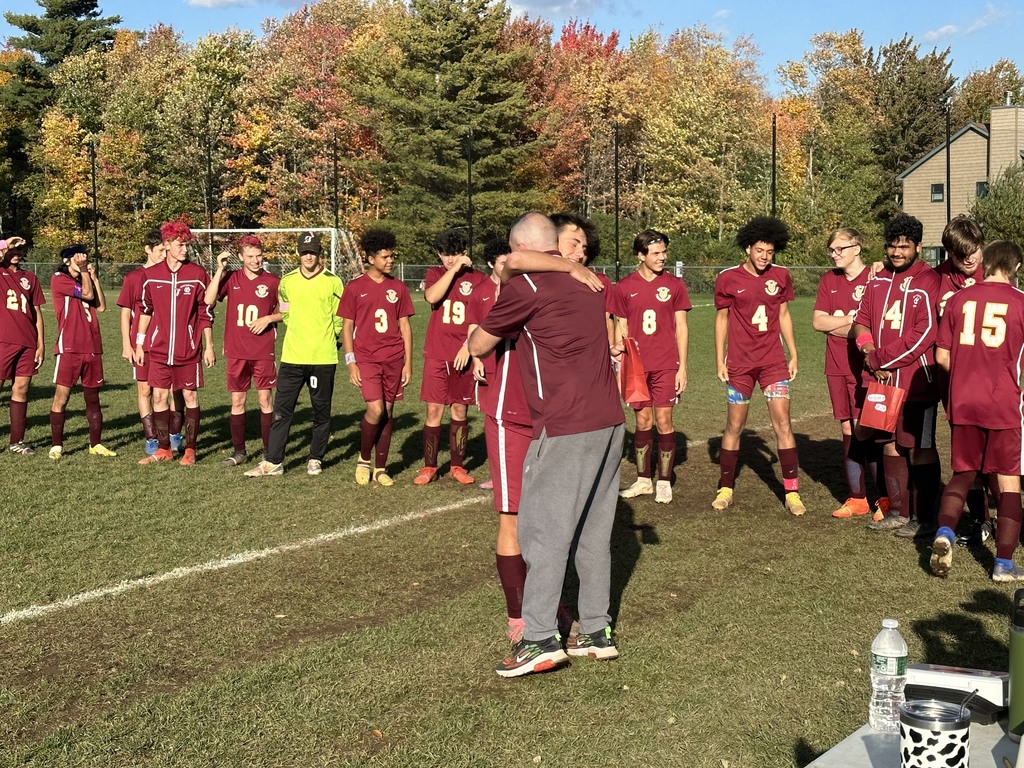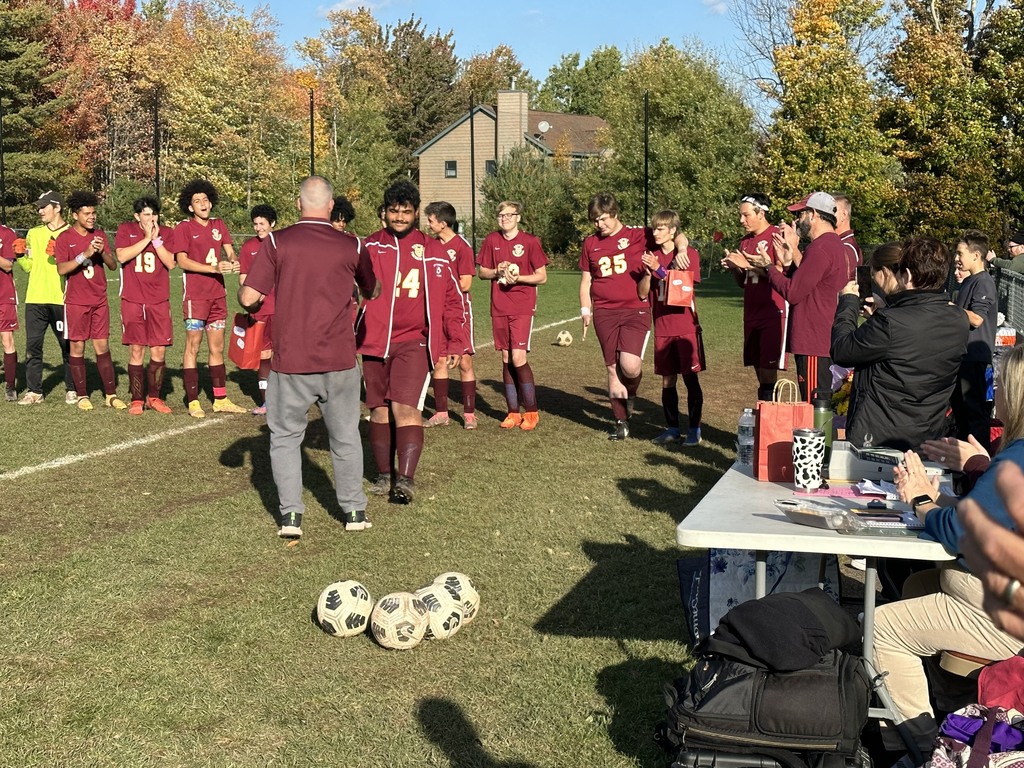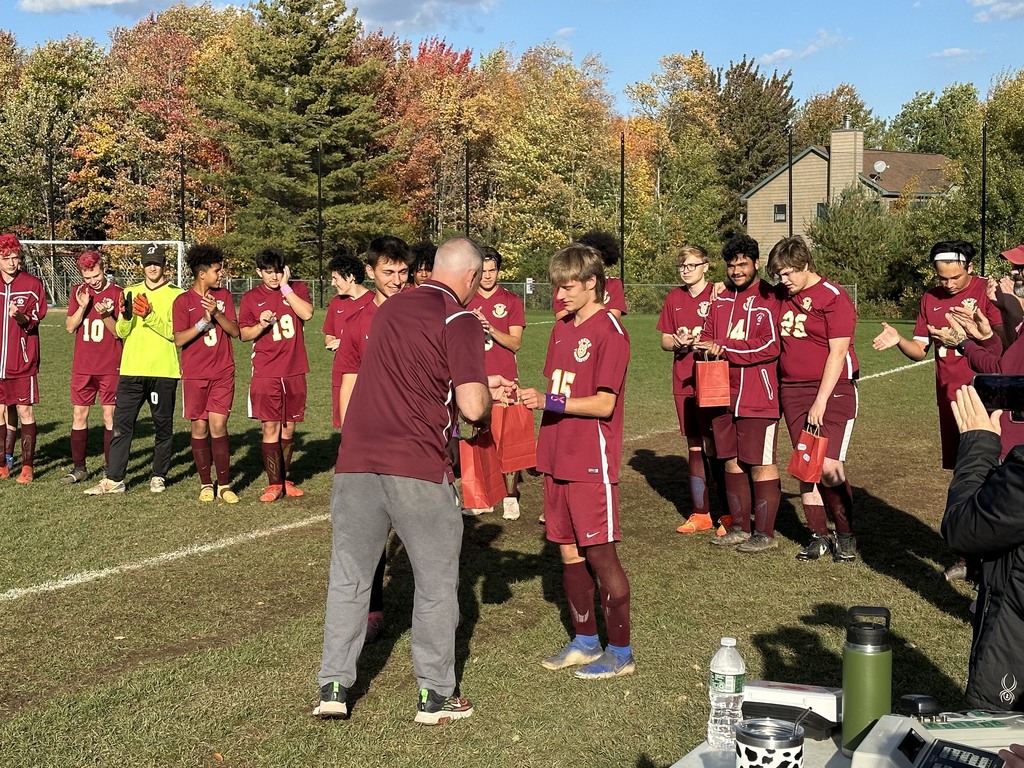 SPORTS SCHEDULE CHANGE! Today Wednesday 10/12/2022 - Boys Varsity Soccer - NO PRACTICE --- Boys Modified Soccer LOCATION CHANGE * Practice will be in TANNERSVILLE from 3:15 - 5:00. Thank you!

Just a reminder that SPTO has a meeting today at 3:30 pm at the elementary school playground! One of the topics will be TRICK OR TRUNK!

Sports Schedule Change!!! GIRLS MODIFIED SOCCER! No practice today Tuesday 10/11! Thank you!
The Lady Wildcats finished up their Delaware League soccer season Friday, October 7th with a win against Stamford - Jefferson beating them 1 - 0. Marissa Legg scored off a beautiful corner kick from Angelina Dixon. The Wildcats celebrated the end of the league soccer season by honoring our six seniors: Isabella Cline...Hedda Flynn...Andrea Guzman...Marissa Legg...Stephanie Molina...and Angelina Randazzo.

Class of 2023 Senior night: Congratulations on a great season ⚽️⚽️!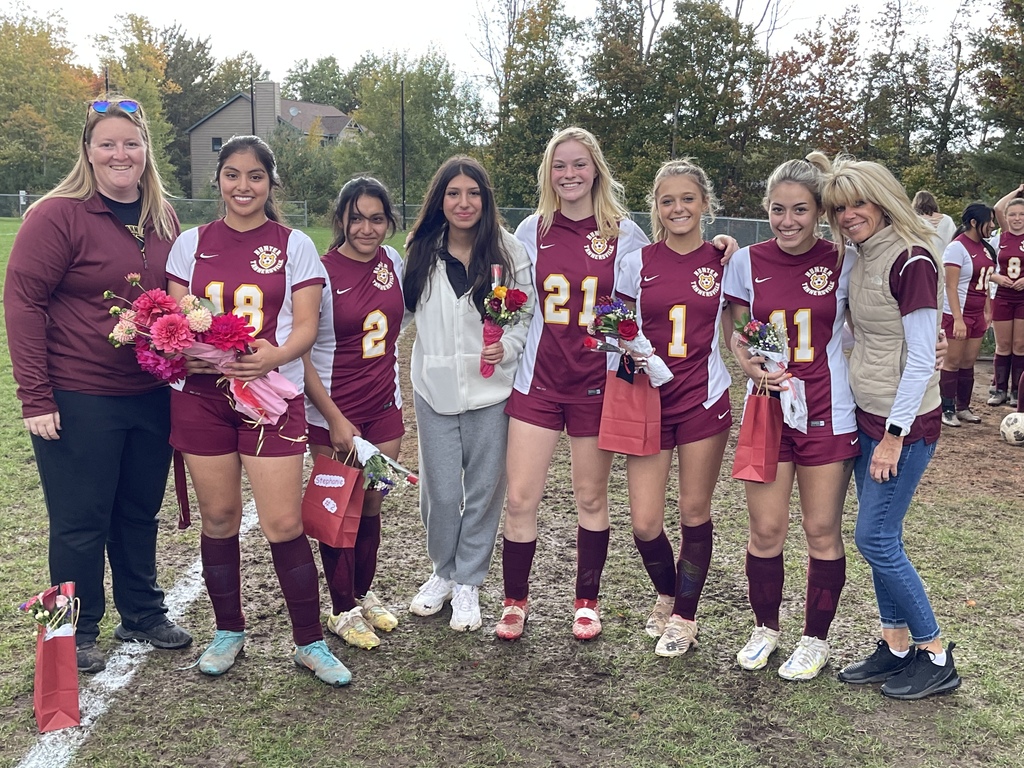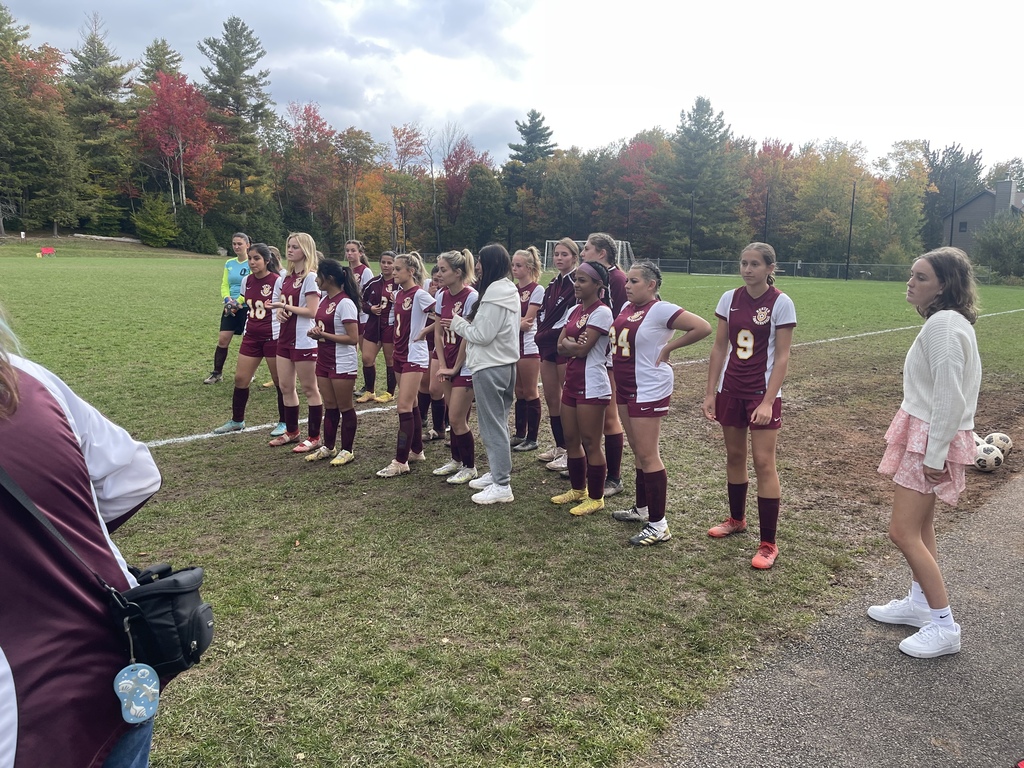 The Boys Varsity Soccer team wins at Mt. Top rival WAJ 3-0. 2 goals by Jayden Dixon and Nicolas Uhrik with one goal. The defense was led by Garrett Legg and Thomas Houlihan had the shutout in goal. This was a complete team win and gives the team great momentum going into their last regular season game Tuesday the 11th which is also senior night vs. Stamford/Jefferson. Have a great weekend!

​We are excited to announce the first annual HTC and WAJ Youth Deer Hunting Photo Contest!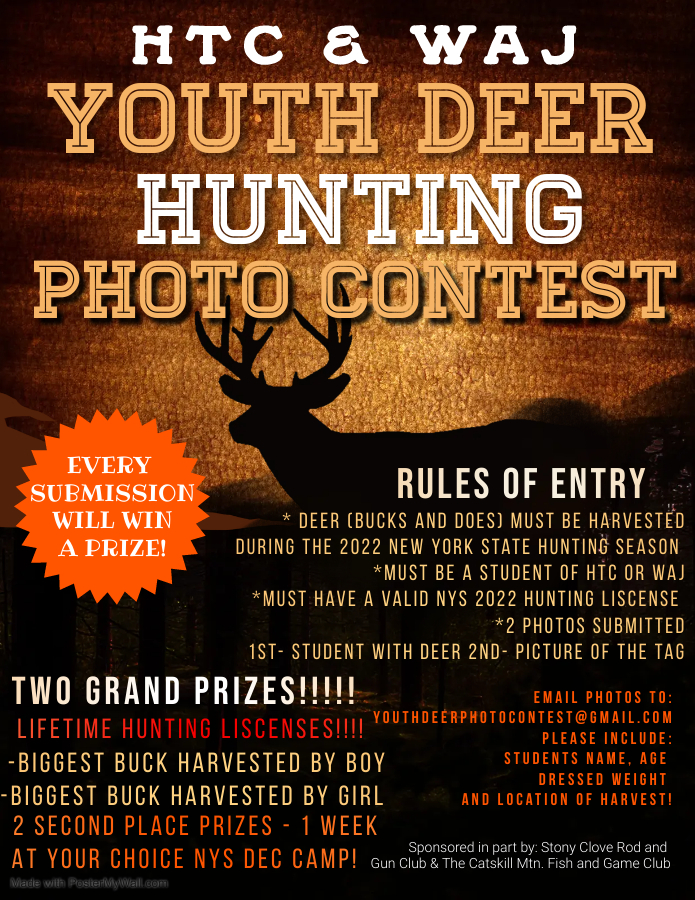 Sports Schedule Change: There will be no cross country practice today Friday October 7th!
The Lady Wildcats played a well executed game against Windham yesterday but lost 0 - 1 in the last half of the game. The girls varsity hosts Stamford-Jefferson at home today. We will be celebrating the Senior player's last game at 4:00 pm on the Tannersville High School field.

Yesterday the Modified Lady Wildcats played a great game against their Charlotte Valley opponents! It was a fun one to watch! The girls and boys modified soccer teams will travel tomorrow to play at Downsville. Game times are 4:15!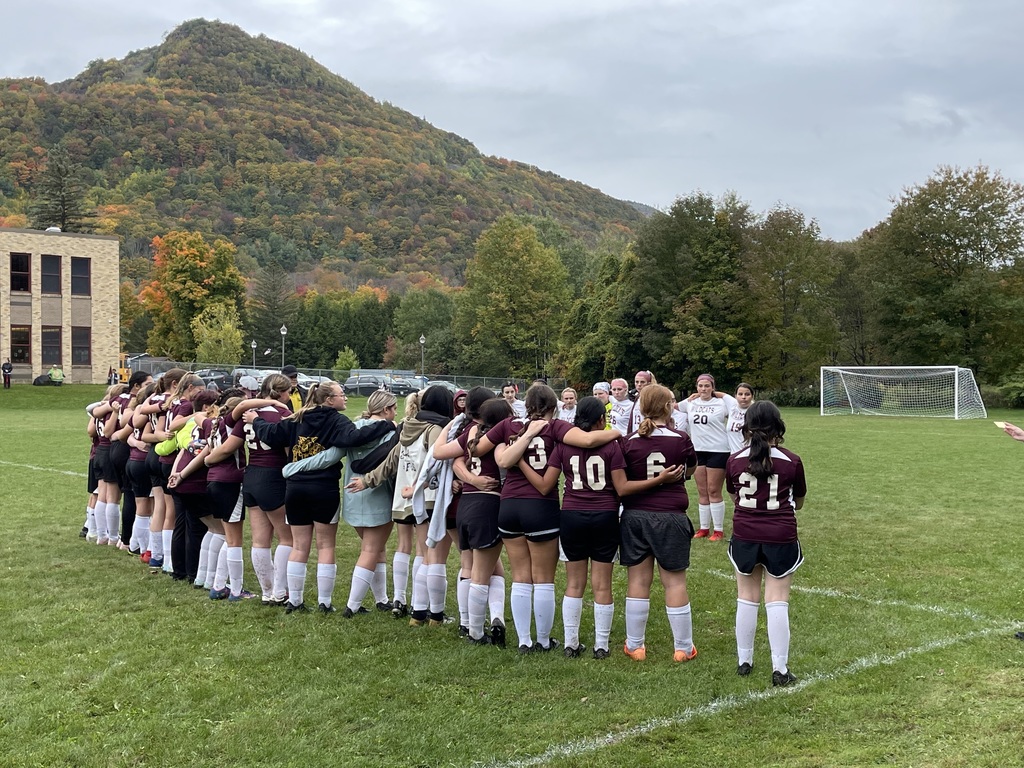 Sports Schedule Change: There will be no Boys Modified practice today Thursday, October 6th. Congrats to the boys on a great game last night at Charlotte Valley!

SPORTS TIME CHANGE: The Girls Varsity Soccer Practice for today 10/5 will be from 3:15-4:30 in Tannersville.
The HTC Modified Cross Country team had a meet at Olana State Historic Site on October 5, 2022. Lillia Walsh, Brooklyn Foley, Grace Van Dean, Lilliah Harper, and Tess Murphy competed against Catskill, Cairo-Durham, and WAJ schools. Congratulations to Lillia Walsh for placing second and Brooklyn Foley for placing third! Go Wildcats!